The Bible is full of parables and references to farmers as the caretakers of God's creation. During Superbowl 47, Dodge ran an ad featuring the words of Paul Harvey in a speech he gave to the Future Farmers of America in 1978. In a heartfelt passage of the speech he says, "God said, 'I need somebody willing to get up before dawn, milk cows, work all day in the fields, milk cows again, eat supper, then go to town and stay past midnight at a meeting of the school board.' So God made a farmer."
Jeff Rutt embodied the virtues and ethics of an American farmer. He and his wife ran a successful 200- acre family dairy farm for over 10 years in Lancaster County, Pennsylvania with over 300 head of dairy livestock. Reflecting on those times, he has said, "In farming, you need three things: efficiency, perseverance and a positive attitude. Farming teaches you to stay humble, work hard and be a good steward with what God provides."
The one thing that he didn't have much of was free time. Working 100 hours a week left little time to pursue his passion for the mission field. He and his wife prayed about God's plan for them and felt led to sell the family farm and start a new career; building homes.
Career Transformation
Jeff's uncle was in the real estate business and helped him to learn the real estate aspect of the home building process and selling farms to other farmers in the area. He gradually started learning about the construction industry and in 1992 Jeff officially started Keystone Custom Homes, building 12 homes the first year. Also within the first few years he jumped at the chance to feed his desire for mission work by going on 13 short-term mission trips. He said, "I immersed myself in mission work and saw the good, the bad and the ugly of how different organizations managed foreign missions. That experience helped to shape my outlook on missions and how God was preparing me to serve His call."
Since starting, Keystone Custom Homes has built over 5000 homes in Pennsylvania and Northern Maryland and has garnered numerous awards and recognitions along the way. They are the first homebuilder to earn Builder Magazine's Builder of the Year award three times. God has blessed the business in many ways, which, in turn, has allowed Keystone to bless others through a variety of projects. They have been able to bring the gospel into places that they would not have been able to otherwise.
"I still have great joy in seeing a couple cross the threshold of their new home we built for them for the first time. Many of them are young couples who have young families and the thought of providing a home for them as their families grow is very rewarding."
Running a Christ-Centered Business
Jeff has been intentional in incorporating faith into his business from the very beginning. He explains, "We structured our business so that Christ would be at the center of our management meetings, at the center of our decision making and at the forefront of the challenges and opportunities that are in front of us. We employ just over one hundred people and have a good core of people that are believers but we have many that are not. The great thing is that they are getting exposed to what it means to live out your faith on a daily basis. That's where real, life-changing impressions are made. I believe that it is extremely important that our company is grounded in something way beyond the business, material things or me."
"Early in the life of the business we started weekly Life Study Groups and discussed books by great teachers such as Andy Stanley. It gives us a great opportunity to learn more about applying God's word to our business and to learn more about one another. The Life Study Groups have been critical in the health of our company over the years and has helped us to be a light to others that we deal with every day."
Jeff is involved with the Christian leadership peer groups including Convene and feels they are a vital resource for business leaders. "As business leaders, we often find ourselves battle-worn and discouraged. Having other business leaders to confer with and share business wisdom from a Biblical perspective is priceless. Having that reinforcement and encouragement on a regular basis helps keep me going on the mission that for which God has placed me."
A Heart for the Needy
Running a successful business is only part of the equation for Jeff. Its success allows him to pursue his passion for missions. While on a mission trip to the Ukraine in the early 1990's, Jeff saw the extreme poverty of the war-torn Ukrainian people and how appreciative they were when cargo containers full of supplies like flour, rice, and other necessities arrived. He went back for the next five years in a row. He came to the realization that there had to be a better way. He recalls, "During that time, a local pastor approached me and explained to me that although the people were grateful, the type of aid they were receiving was actually hurting the people we were trying to help. It was shocking for me to hear but at the same time I was coming to the same conclusion."
Jeff continued, "In his book Toxic Charity Robert D. Lupton demonstrates the five phases of toxic giving: the first phase is Appreciation. Of course, needy people are appreciative of receiving necessities made possible by charitable giving. The next phase is Anticipation. Those who receive charitable donations eagerly anticipate the arrival of the next donation. The third phase is Expectation. As recipients grow accustomed to receiving aid, they begin to expect donations. The fourth phase is Entitlement. As the pattern of one-way giving continues, recipients begin to feel that they are entitled to the aid that they receive. The fifth and final stage of toxic giving is Dependence. Recipients of aid become totally dependent on the aid they are receiving, leaving them unable to meet their own basic needs."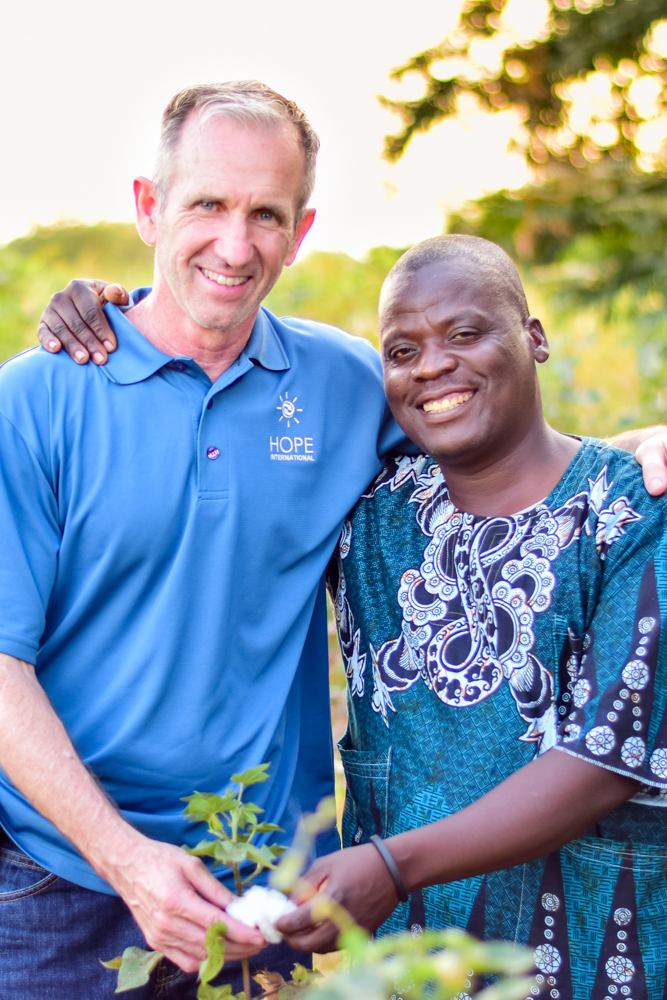 Providing HOPE
"When I realized what was happening, it was like a light bulb went off in my head. The people that were receiving aid weren't asking for a hand out, they were trying to meet their critical needs. It wasn't that they lacked the desire or ability to help themselves, they lacked the resources."
"We realized that there were local businessmen and businesswomen who were willing to provide goods and services but they needed financial help to get their businesses off the ground. The companies may be as small as a single seamstress to small retail and manufacturing companies. They are the catalysts for the sustainability of the local economies by providing jobs, goods and services. HOPE International was started to provide microfinancing to these businesses and entrepreneurs to help get them off the ground."
Things really took off early on when a HOPE International client in Ukraine was being interviewed on a local radio station and gave glowing reviews of HOPE International. The response to the broadcast was so overwhelming that they soon had a new problem – they ran out of money. Jeff explained, "We needed to find a renewable source of funding for HOPE International and at the same time we were experiencing great financial blessings here at Keystone. We had developed a great network of suppliers, contractors and philanthropic organizations from around the country that had the same passion for blessing others. Through these connections we were able to start Homes for Hope."
Homes for Hope
Homes for Hope pools the resources of the trades and material suppliers from across the country to offer their materials and services at cost to build homes. When a Homes for Hope home is sold, the profits are donated to Hope International. 
"We were blessed recently by being able to take employees that have worked for us for five years or more on a missions trip to the Dominican Republic (one of the countries where we provide microfinancing) to see the front lines work that HOPE International is doing. They were able to see colleagues that have been serving in the DR for 20 years when it was just starting as a grass-roots effort. It really came full circle for me being able to see the fruits of our efforts in helping people in need and to have our employees, who have been instrumental in working with Homes for Hope to provide the funding to make it all happen, witness how God has used them. When I look back, that's what true, significant success means to me."
---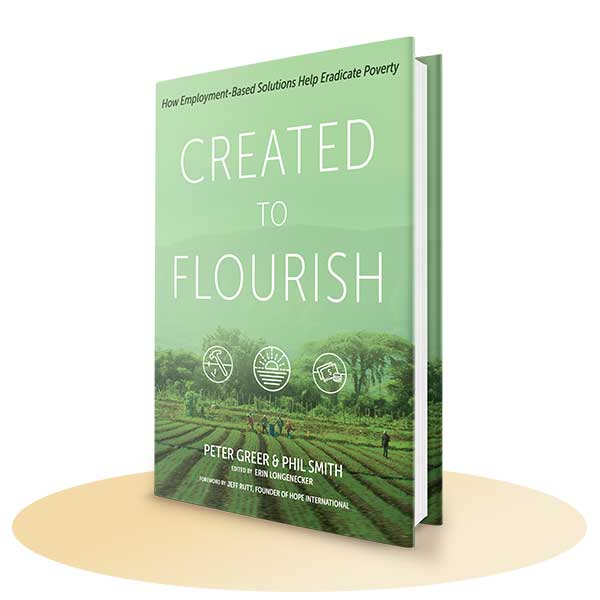 Created to Flourish eBook Download
Created to Flourish, a practical guide for using employment-based solutions to alleviate global poverty.
For a free eBook download, visit HOPE International's website here:
Mark Whitaker is the Executive Editor of TwoTen Magazine. He is inspired daily by his God, his wife Kim and his three daughters Hannah, Sarah, and Rhea.
Read More Articles by Mark Whitaker