National Executive Roundtable Directory 2017
There is one body, and one Spirit, even as ye are called in one hope of your calling; but speaking the truth in love, may grow up into him all things, which is the head, even Christ. From whom the whole body fitly joined together and compacted by that which every joint supplieth, according to the effectual working in the measure of every part, maketh increase of the body unto the edifying of itself in love. — Ephesians 4:4, 15-16
The Body of Christ. What does it truly mean? TwoTen Magazine seeks to uplift the Body of Christ in the marketplace. Our goal is to inspire businessmen and women, CEOs and corporate America, to be salt and light in the workplace. We strive to encourage and stand in the gap for this generation of professionals. Working together with workplace ministry organizations, we seek to exalt the name of Christ, while raising awareness of like-minded men and women at work in corporate America.
Together with Christian Business Men's Connection (CBMC), Convene, Pinnacle Forum, and C12, TwoTen Magazine has developed a National Executive Roundtable Directory. The goal of this directory is to raise awareness within the Body of Christ in the workplace of the co-laboring of different entities towards a common purpose: the revolution of the marketplace.
With each member organization uniquely poised to assist businessmen and women in finding their passion for workplace ministry, these four marketplace mentorship groups bridge the country, effectively blanketing the United States with corporate mentors. In this 2016 edition of the National Executive Roundtable Directory, we will take a closer look at the four organizations involved.
---
C12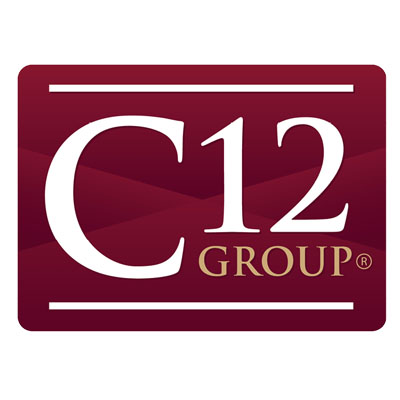 Peer Advisory Group

1-on-1 Coaching

C12 Resources

National Network

Strategic Partnership Benefits 
Mike Sharrow, President and CEO of C12, was initially invited to join the organization by a friend. After joining a local chapter, he was immediately inspired by the values and core beliefs of the organization. "C12 truly believes that if Christians are called to do all to the glory of God, then business and ministry are synonymous," he said. "C12 is passionate about business, faith, and ministry." 
C12 is a leadership development company. More specifically, it exists to help marketplace leaders grow their businesses in such a way that honors God and creates an eternal impact. With a variety of business resources including finance, government and law, human resources and management, and marketing and operations, as well as the personal resources of marriage, family, and spiritual growth, C12 focuses on the whole of the man, rather than just the 9-5 side.
"At the end of the day," said Mike, "we try to transform organizations and leaders into being Christ-centered and to see the Christian run businesses as the best and most fruitful businesses in America."
Fundamentally, most of corporate America has never been discipled. Partnership with C12 requires constant reevaluation of the entire business through the lens of Scripture. "We encourage CEO's and businessmen and women to daily ponder how Jesus would have them market, hire, fire, strategically plan, and shift production. We hold each other accountable. We teach men and women to be faithful stewards of the gifts and talents that God has given them."
C12 Distinctives
C12 runs executive roundtables on a monthly basis. Each roundtable consists of 10-15 like minded, non-competitor peers that forms a reciprocal advisory board for one another. Every roundtable peer group is led by a full time professional facilitator whose sole job is to facilitate meetings, meet with individuals outside for coaching, implementation, and consultation. By implementing the peer group facilitator, C12 gives professional stability to each roundtable discussion.
With a unique curriculum spanning eight and a half years, C12 uses an eternally balanced system to revolutionize the marketplace with coursework that can be translated into graduate credits toward an MBA. Focusing on more than business ethics and corporate strategies, the C12 program also includes a monthly intentional assessment of every member. Included in this assessment are marital, parental, fiscal, and spiritual issues, as well as corporate and business goals and accomplishments. In addition, each member is assigned a covenant action to accomplish by the next meeting. This encourages accountability and team building. By placing such high emphasis on ministering to the whole of the member, C12 has seen remarkable statistics: after one year, 80% of new C12 members have daily quiet time; a double digit decline in turnover in member staff; 91% member marriages improve; and 79% of C12 member companies outpaced peers in performance during economic downturns.
"By assigning covenant action tasks and focusing on accountability within a peer group, we close the gap between aspiration and execution,"

Mike Sharrow, President & CEO, C12.
Fitly Joined Together
"Less than 1% of Christian business owners are involved in any kind of peer organization," said MIke. "The harsh reality is that there are hundreds of thousands of Christian executives in America that are not plugged into a peer mentoring group. They are trying to do it alone, lacking the resources that can make a difference. If you are a Christian in the marketplace, you don't have to do it alone. Whether you are in Portland, Maine or Tacoma, Washington, find a mentor organization that reaches you. Get involved. We want to change the world by advancing the Kingdom of God in the marketplace. That mission is not limited to C12. We are proud of our system and our core values, but we are co-labourers with our brother organizations to see this country change. Only we can change the psychology of Christianity in the workplace." 
The C12 Mission is to change the world by advancing the Kingdom of God in the marketplace through companies and lives of those Christ calls to lead business for Him. Their vision is to see an active global network of C12 Groups in every metro area. If God leads you to connect with a local C12 Group, please visit www.C12Group.com/connect for more details.
---
Convene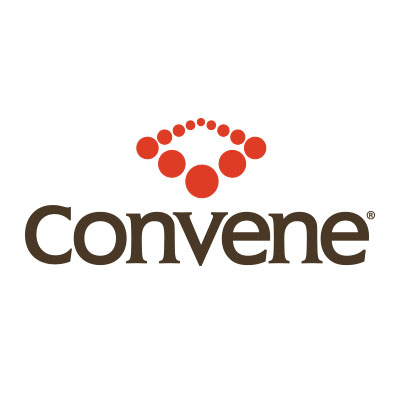 Intuitive Convene Teams

One2One Coaching

Business Resource Library

Parallel Priorities

Leadership Summit Events
Convene Distinctives
Greg Leith, CEO of Convene, has made a career out of service and leadership. Working with a variety of organizations across the world, including the $9 billion ServiceMaster Company as well as the persecuted church in India, Haiti, and China, he was led to Convene as a result of a nation-wide search for a new CEO.
"We are a faith-based organization about men and women meeting regularly each month for a day for executive mentorship and coaching through mastermind groups," said Greg. "Mastermind groups are defined as the coordination of knowledge or effort of two or more people working together towards a common goal in the spirit of harmony--the idea that the collective power of a group is stronger than an individual alone. Scripture instructs us that a triple braided cord is hard to break. Why do we think we can survive in the business world alone?"
With over 40 chapters and 500 members in cities and clusters across the country and one in Belize, Convene is a community. When issues are brought to a diverse, non-competitive group of peers, the results are more favorable than when an individual tries to problem solve on their own.
"When an individual becomes part of a larger community, they extend their network and begin to make decisions in a collaborative way. They begin to think larger," said Greg. "Convene is not only learning about doing great business, but also how to set Christian living on a business platform, to learn how to achieve effective marketing that reaches your constituency, to understand balance sheets, profit and loss statements, and sales team performances from a biblical perspective."
Each month, small groups of Convene businessmen and women meet together across the country for an eight-hour session filled with scripture components and professional development sessions. Split into a time of devotion tying into business and specific detailed oriented learning, Convene meetings also include a check in time where family, social, and personal issues are assessed and addressed. 
"Convene encompasses the entirety of life, not just business development," Greg said. "We need to bring our whole selves into the game of marketplace ministry. Our Parallel Priorities system, specifically designed for the corporate businessman or woman, are the vital areas of commitment in our lives that have high importance; the core areas of our daily calling in which mediocrity and failure can have huge implications for us, our families, and our businesses. Convene helps men and women grow exceptional businesses, become high-impact family leaders, and serve God with significance."
A profitable company does things with excellence; a successful Christian businessman or woman operates with the parallel priorities of home, family, and business in appropriate tension.
Fitly Joined Together
Billy Graham said that the next great movement of God will be in the marketplace; in the 1980's books were written about marketplace ministry; colleges taught courses on living Christianity in the workplace. What has happened since then? Today, less than 1% of the target market of the United States has been reached in the workplace. The movement hasn't become catalytic yet.
"We need to sound the alarm," said Greg. "CEOs need to realize that they don't have to do it alone. Marketplace ministry is holy calling. If we are Christians, we have been put on this earth to glorify God through the skills that He gave us. We need to reclaim the workplace, to reflect the image of a holy God, to give dignity, value, and respect to our employees and coworkers."
Convene is working together with the National Executive Roundtable Directory to reclaim the workplace for marketplace ministry. Their mission to connect, equip, and inspire Christian CEOs and business owners to grow exceptional businesses, become higher-impact leaders, and honor God is reclaiming the workplace and pulling back the covers on what it means to be a Christian in corporate America. For more information or to join a local Convene mastermind group, please visit www.convenenow.com for more details. 
---
CBMC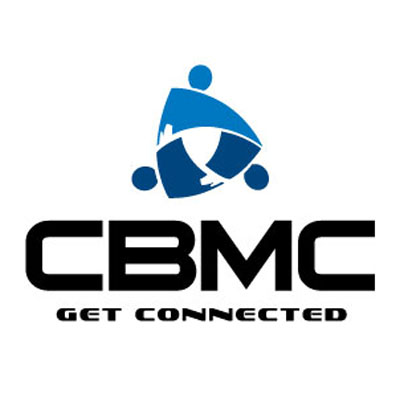 Marketplace Ambassadors

Mentorship Teams

Life on Life Partnerships

Operation Timothy

CBMC Leadership Institute
CBMC Distinctives
Lee Truax, president of Christian Business Men's Connection (CBMC), is a second generation member and became involved due to the testimony of his father. With a background as an information technology executive, Lee realizes that marketplace ministry is the only christianity that most of corporate America ever witnesses.
"Before coming to CBMC, as I progressed through my career in the technology field, on a daily basis i found that I was the only bible that my coworkers would ever read," said Lee. "That is what marketplace ministry provides. CBMC has coined the phrase "marketplace ambassadors"; we challenge men to be effective ambassadors for Christ in their workplace."
Not just an executive roundtable ministry, CBMC is an every-man in the marketplace ministry. In the Marketplace Ambassador System, once a man believes that he is an ambassador of Christ, the Holy Spirit empowers him to be an ambassador. CBMC believes that they can come alongside and assist men to become effective witnesses through education, community, and one on one relationships within the program.
"Our work matters to God," said Lee. "Once I realized that, I felt God's pleasure in technology and helping people understand technology. By magnifying my faith at work, I have been on this journey to show others that God cares about what I do as I do it to His glory and for His pleasure. If you have a job, you are there to be an ambassador, regardless of where you are."
In the early 1970's CBMC developed Operation Timothy, an investigative Bible study based on the relationship of the Apostle Paul and his young mentee, Timothy. More than just a curriculum or a set of lessons, men involved in Operation Timothy connect life-on-life with their mentor.
"We don't have in-corporation bible studies," said Lee. "We are creating an outpost environment. Men come together at a local location to be connected to God, to be connected to one another for encouragement and prayers, and to be connected because of the Gospel. Every day, men are meeting across the country in teams and small groups to glorify God through their professional endeavors. We seek to reach the whole of the man, to minister to his spirit, and thus, to impact his workplace ministry."
CBMC is an international organization with teams and small groups meeting in Asia, Africa, Europe, North and South America, and the Pacific every day across the world. Focusing on the Life-on-Life mentorship principles found in the Operation Timothy curriculum, CBMC connects mature Christian men with young believers in order to come alongside and assist with daily questions about life, ministry, and professional development.
"We talk about real business questions in our mentoring sessions, not just Scriptural principles," said Lee. "When I meet with my mentees, we are in a relationship, we are walking through life together. Many times, while in the midst of a major challenge at work, I've ended up discipling individuals on biblical issues as well as professional concerns; these are cultural norms for us. Whatever path you're on, CBMC seeks to help."
Fitly Joined Together
Just as the Kingdom of God is diverse, marketplace ministry needs to embrace diversity. The National Executive Roundtable Directory is bringing CBMC, Convene, Pinnacle Forum, and C12 together for such a time as this. We are to be Marketplace Ambassadors, reveling in our calling to lift high the banner of Christ in corporate America.
"The best thing about this directory is that we are all different, but we are the same," said Lee. "We are all on different tracks, but the overarching accomplishment of this initiative is the awareness that we are not alone. CBMC, Convene, C12, Pinnacle Forum, we all exist to bring accountability and community to marketplace ministry. Isolation is dangerous."
CBMC is reaching men right where they are, bringing the Gospel to them, and helping them become the men that God wants them to be. For that reason, teams across the country look like every man in the marketplace, looking out for his fellow man, reaching into the darkness with the light of Christ. For more information or to join a local chapter of CBMC, please visit www.cbmc.com for details.
---
Pinnacle Forum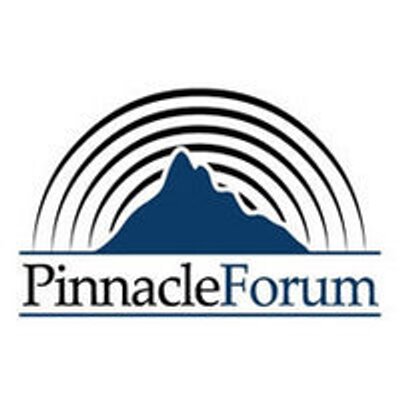 Personal Partner Investment

Four "E" Strategy

Small Group and TeleForums

Seven Mountains of Culture

Participant and Partner Programs
Pinnacle Forum Distinctives
Guy Rogers, president and CEO of Pinnacle Forum, was initially drawn to the organization because of its vibrant mission statement of transforming leaders and transforming culture. Echoing his own 30-year passion for marketplace ministry, Guy eagerly joined the organization in June of 2015.
Pinnacle forum is a chapter-based organization of high influence leaders who network together in confidential forums for the purpose of growth in Christ with objective towards living in a way that will impact, change, and transform the culture around them to honor Christ. Consisting of half a dozen to 10 individuals meeting one a week or every other week, Pinnacle Forum is comprised of local gatherings of like-minded, non-competitive men and women who desire to magnify God in their workplace, whether it be a classroom, a courtroom, a boardroom, or a television studio. Teleforums are also implemented where no local chapters exist.
"The Forum is a place where leaders come together to encourage and be encouraged to discover and live out God's unique calling on their lives," Guy said. "My belief is that if enough people in leadership within the body of Christ actively work to equip each other for the task of transforming the culture, we will revolutionize and revitalize the culture of America. Our forums are designed after a mutual discipleship, peer to peer model, both in terms of interaction with people involved and through resources geared towards leadership development and cultural transformation."
Operating upon the Four "E" Strategy, Pinnacle Forum instructs participants how to effectively encourage, equip, engage, and execute for the purpose of transforming marketplace culture. Not solely focused on corporate America, Pinnacle Forum groups can be found within the Seven Mountains of Culture, including arts and entertainment, business, education, family, government and military, media, and religion.
"If we can energize a network that will help to empower and unleash christian leaders in each of these seven mountains of culture, they will impact culture in their own way," said Guy. "Each of the mountains of culture has a different impact and changes in the history of a country. We have educators, elected officials, arts and entertainment moguls, businessmen, parents; our objective is to touch America. We are a movement of culture change."
Uniting the different circles of life as gears in a larger wheel--family, faith, business--Pinnacle Forum is the oil that greases the gears. It is a place to develop authentic transparent relationships with other leaders. "Leadership can be lonely; in America, we were built on a self-reliant and independent spirit. We let that morph into our Christianity and tend to take a lone ranger approach to ministry. We, at Pinnacle Forum, believe that each and every businessman and woman need to be plugged into a marketplace ministry organization that unites vocation, family, and faith," said Guy.
Fitly Joined Together
"When I talk to people about Pinnacle Forum, I have found that people who are serious about effecting change are already involved somewhere, whether in a church group or a mission organization," said Lee. "Pinnacle Forum, when properly understood, is a complement to other outreach and marketplace ministry programs. We help people reach their full potential in their walk with Christ with the end goal of changing culture."
With a vision statement to see influential leaders execute their God-given purpose and foster a flourishing, God-honoring culture, Pinnacle Forum is on a mission to encourage and equip influential leaders through confidential Forums, supported by a national network, to engage in personal and cultural transformation that honors Jesus Christ.
"There is a movement happening within corporate America," said Guy. "Pinnacle Forum, CBMC, C12, and Convene are at the forefront of the fight. We are not just one organization; we each have our own distinct types of marketplace ministry that are not competitors, but co-laborers in the fight to revolutionize the workplace and change the culture."
To find out more about Pinnacle Forum or to join a local chapter, please visit www.pinnacleforum.com for details. 
Jessica Burchfield is the contract Communications Coordinator for Clearwater Christian College, a freelance writer, and a professional photographer based out of Tampa, Florida.
Read More Articles by Jessica Burchfield